AADOM LIVEcast: Are You Ready for 2023?
Approved for 1 CE towards AADOM Designations when viewed in AADOM's Learning Management System.
AADOM Members log in HERE to watch the recording and accrue CE
Let's firm up your revenue foundation before you jump into 2023! Did you reach your financial goals? How confident are you about next year? Patient payment attitudes are shifting – have you noticed? This session will examine ways to reduce friction between your cash flow and bank account – let's make it easier for patients and carriers to pay us!
Session Learning Objectives:
Uncover revenue "potholes" in your office to firm up financial guidelines
Discuss targeted reactivation of patients to fill your restorative schedule
Learn how to set up your adjustment and referral codes to gather crucial information
Assess your financial guidelines to identify friction points
Learn more about the presenter: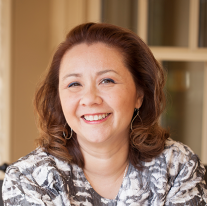 With over 20 years of healthcare experience, Teresa Duncan addresses topics such as Insurance Coding, Office Manager Training and Patient Conversations. Her memberships include the National Speakers Association and the National Association of Dental Plans. She has been named one of the Top 25 Women in Dentistry and is the author of Moving Your Patients to Yes: Easy Insurance Conversations as well as a contributing author to the ADA's annual CDT Companion Guides. Her podcast "Nobody Told Me That!" provides regular coding and management updates. Teresa received her master's degree in Healthcare Management.