AADOM LiveCast: Is the Cloud Right for Your Practice?
Approved for 1 CE towards AADOM Designations
In this Livecast, learn about the origins and benefits of cloud technology as it pertains to the dental industry, the meaning of software as a service, and how to tell which cloud solution is right for you.
Session Learning Objectives:
Learn a short history of cloud technology and the meaning of software as a service (SaaS).
Gain an understanding of the components of cloud technology in layman's terms and the benefits offered over server-based solutions.
What are the benefits of cloud solutions (e.g. how to know if the cloud is secure).
Understand that not all cloud solutions are the same and what makes top solutions different.
See which features of Curve's cloud solution provide the most value to their customers
AADOM Members log in HERE to watch the recording.
Learn more about the presenter: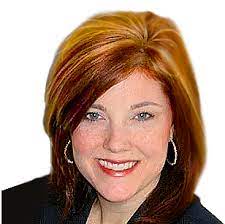 Throughout her career, Jana Macon has led teams that focus on removing technical and process barriers in order to equip customers to maximize the value of technology. She has over 25 years of experience building effective teams with a focus on SaaS and medical markets. Prior to joining Curve Dental, Jana was a Vice President at Brightree