AADOM LIVEcast: Generational Geopardy – Achieving Practice Wellness
Approved for 1 CE towards AADOM Designations when viewed in AADOM's Learning Management System.
AADOM Members log in HERE to watch the recording and accrue CE.
Video Description:
Are your patients and team members' experiences meeting generational expectations?
The shift from product-centric to people-centric means younger generations expect ongoing coaching, mentorship, and upskilling. Speaking the right generational language can reduce team turnover and attract new employees.
Practices have four generations in their workforce, and generational friction can hurt the practice. To bridge the divide, everyone must recognize and embrace generational differences.
Dental practices must master mobile platforms to accommodate smartphone communication demands and stay competitive. Attendees will learn how to identify generational markers and reduce friction points to improve practice culture.
Magic happens when we connect beyond our professional roles and support our differences.
Course Learning Objectives:
Cultivate a generationally perceptive practice to create desirable employee experiences
Utilize onboarding as a tool for connection and retention
Implement high-level generational communication and marketing strategies
Devise tactics to improve chronic turnover, low engagement, and stagnant/declining production
Dentistry Across the Ages: Navigating Generational Diversity in Dental Practices
We are all immigrants to the other's generation.
In today's dental landscape, it is crucial to acknowledge and adapt to the generational differences that exist within your team and among your patients. Generational dynamics play a significant role in shaping the expectations, communication styles, and work preferences of individuals in the workforce. As dental professionals, understanding and addressing these generational variations can impact the success and wellness of your practice.
By leveraging the unique strengths of each generation, addressing generational friction, and understanding the generational markers, we learn to communicate effectively. Embracing diversity builds a more prosperous practice culture that attracts new employees and retains experienced team members.
The Multigenerational Workforce
Modern dental practices often have a diverse workforce, spanning four different generations: Baby Boomers, Generation X, Millennials, and Generation Z. Each of these generations comes with its own set of values, expectations, and communication preferences. To create a harmonious and productive work environment, it is essential for dental professionals to recognize and embrace these generational differences.
In the past, many dental practices have focused on a product-centric approach, emphasizing the quality of their services. However, the shift toward a people-centric approach has introduced new challenges and opportunities. Younger generations, like Millennials and Generation Z, place a strong emphasis on workplace culture, meaningful contributions, bi-directional leadership, and personal development. They expect ongoing coaching, reverse mentorship, and opportunities for cross-training and upskilling. By understanding and meeting these expectations, practices can reduce team turnover and create a more attractive work environment for potential employees.
Generational Communication
One of the key strategies is learning how to speak the right generational language. Effective communication is the cornerstone of a harmonious work environment, and different generations have distinct communication preferences. For instance, Baby Boomers may prefer in-person or phone conversations, while Millennials and Generation Z often favor digital channels and instant messaging.
Understanding these preferences and adapting your communication style accordingly can help reduce misunderstandings and improve the overall work experience for both team members and patients.
Mobile Platforms and Smartphone Communication
In today's digital age, mastering mobile platforms is essential for accommodating the high-level communication demands of your patients and team members. Mobile platforms are an integral part of our daily lives, and dental practices must keep up with this trend to remain competitive, enhance team and patient engagement, and streamline practice operations.
Generational Markers and Friction Points
To bridge the generational divide in dental practices, it is crucial to adjust our generational lens and understand the specific challenges that each generational cohort may face. Generational markers include shared historical events, cultural references, geography, and defining moments that shape a generation's values and behaviors. Typically, these influencing events are tied to fear and uncertainty for a specific generation. By identifying these influencers, you can gain a deeper understanding of yourself and your team members and patients.
In addition to recognizing generational markers, it is equally important to identify friction points that may arise due to generational differences. These friction points can manifest as conflicts, misunderstandings, or dissatisfaction within the practice. For example, what benefits are important to each generation? A Gen X may want flexibility in their schedule, while a Baby Boomer may want more structure.
The Power of Connection and Support
A key communication element is the power of connection beyond professional roles. Building strong relationships and supporting each other's differences can lead to a more harmonious and successful practice. When team members and patients feel valued and understood, they are more likely to be engaged, loyal, and satisfied.
Conclusion
In the world of dentistry, acknowledging and addressing generational differences is no longer an option; it is a necessity. Providing dental professionals with the tools and knowledge needed to bridge the generational gap in their practices is critical for success. By cultivating a generationally perceptive team, utilizing effective onboarding, implementing tailored communications, and marketing strategies, and addressing challenges related to turnover and production, you can create a more harmonious and successful dental practice that meets the expectations of team members and patients from all generations.
Magic happens when you connect beyond your professional roles and support each other's differences. Unlock the power by achieving practice wellness in a multigenerational world. Embrace generational diversity, and watch your dental practice thrive.
Learn about the presenter: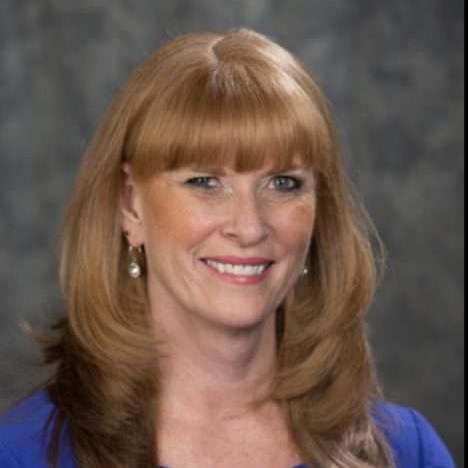 Lisa Copeland, RDH, CSP is renowned as a leading authority in dental team communication and serves as the CEO of Communicate With Influence.
Not only is she a Generation X professional, but she's also an accomplished author, IRONMAN, and an international speaker. Her diverse global experience spans from the US and Europe to Southeast Asia, enabling her to bring a wealth of firsthand knowledge to her coaching.
Throughout her varied career, Lisa has held multiple roles within dental teams, a fact that amplifies her coaching efficacy and allows her to relate directly to her clients' challenges and triumphs. Dedicated to promoting optimized communication strategies, she passionately guides dental teams towards achieving heightened profitability and enhanced performance.
Among her many achievements, Lisa holds the distinguished CSP Award from the National Speakers Association, an honor bestowed upon fewer than 12% of speakers worldwide. Impressively, she stands as one of only three Registered Dental Hygienists globally to have earned this esteemed accolade.
Communicate with Influence is hosting a dental team event in Park City, UT Feb 23-24, 2024.
This all-team dental professional retreat is your gateway to practice triumph. Come for the CE, stay for the magical winter experience. Raise your practice game with one-of-a-kind solutions and strategies in an all-team event. Pack your team, winning vibes, and teamwork spirit – we've got the rest! Get ready to be inspired on this path to transformative success! Secure your spot now at CEInTheMountains.org!