LIVEcast: Membership Plans Can Work For You, Not Against You
Dental Membership Plans Can Work for You, Not Against You
Patient engagement and access to dental coverage are crucial for the success of any dental practice. With the rise of dental membership plans, practices are expanding access to care and engaging with their patients in a more personalized way to better support long-term health outcomes.
However, having an outdated or inefficient system to track and measure the success of your dental membership plan can lead to missed opportunities. In this article, we will explore the importance of dental membership plans and how to effectively track, manage, and measure their success.
Track, Manage, and Measure Success
If your processes are not measurable, then they are not manageable, leading to more work for your team and money left on the table. To effectively manage a membership plan, practices need to track key metrics such as membership enrollment, renewals, and cancellations. Let's take a closer look:
Member Enrollment
Tracking enrollment metrics is an important part of understanding whether your membership plan efforts are succeeding. It can also help you identify areas for improvement in the member onboarding process and refine it to increase enrollment and participation. That could mean updating pricing and plan inclusions, changing how you promote your plan, or utilizing a digital sign-up process to better meet the needs of your patients.
Renewal Rates
Membership plan renewals are the most profitable and easiest revenue source for your practice. It's critical that you set a team goal and track the results over time. We recommend setting a renewal goal of 90% and assigning a champion or leader to coordinate renewal activities, track results, and report back to the team on a weekly basis. This includes contacting:
Members that are expiring in the next 90 days and have not used their benefits
Members that are expiring in the next 90 days and who have used their benefits but haven't renewed
Members whose plans have already expired
Any member with a payment issue or overdue balance
Cancellation Rates
It's important to monitor cancellation rates, as they can be a sign of declining patient satisfaction. Treat your members like VIPs every time they visit your practice. Make sure they know that you appreciate them and recognize their commitment to your practice. Not only will this make the member feel good, but it's also a simple way to demonstrate the value of your membership plan to other patients.
Leverage Plan Data to Support Patient Recall
Now that we've discussed the key metrics to track and manage your membership plan, it's time to shift our focus to how to use that data to support patient recall.
If enrollment rates are declining, are your uninsured and dormant aware of your membership program? If renewals are falling below 90%, are patients being informed of their renewal date? By leveraging these insights, you can create personalized and timely communications to get patients back in the chair. Remember:
1. Usage = Value
Members who use membership benefits will see more value in their plan and will have a higher likelihood to consistently book — and keep — their hygiene reappointments.
2. Visits Increase Treatment Acceptance
Each visit provides an opportunity to improve treatment acceptance. We know that membership plan customers in any industry are 2X more likely to buy since (1) they are committed to your business, and (2) they feel that they are on the "inside" getting a deal.
Efficient Administration for a High-Performing Plan
A dental team's day-to-day activities can already be stressful and resource-intensive. But it is possible to manage and increase membership plan performance without exhausting your team. Automating your membership plan with a powerful, cloud-based platform can alleviate stress by reducing many manual administrative tasks.
Membership platforms help keep processes uniform, allowing your team to move quickly with fewer duplicated efforts. At the same time, you, as an Office Manager, have visibility into high-level metrics to easily stay up-to-date on performance, redirect any issues, and offer support as needed.
*To learn more about picking a dental membership plan platform to support your growth — check out Kleer's Ultimate Membership Plan Checklist
Add a Teammate Without Adding to Your Payroll
From building and pricing your plan to onboarding, marketing, support, and beyond, Kleer has the expertise, insight, and passion for creating a membership plan initiative that works for your practice and patients. If you're interested in boosting practice performance by making dental care more accessible, Kleer is the Official Membership Plan Sponsor of AADOM and is trusted by thousands of office managers nationwide.
Collectively AADOM Office Managers have enrolled 20,000+ patients in better care plans through Kleer. Click here to get started.
Learn about the presenter: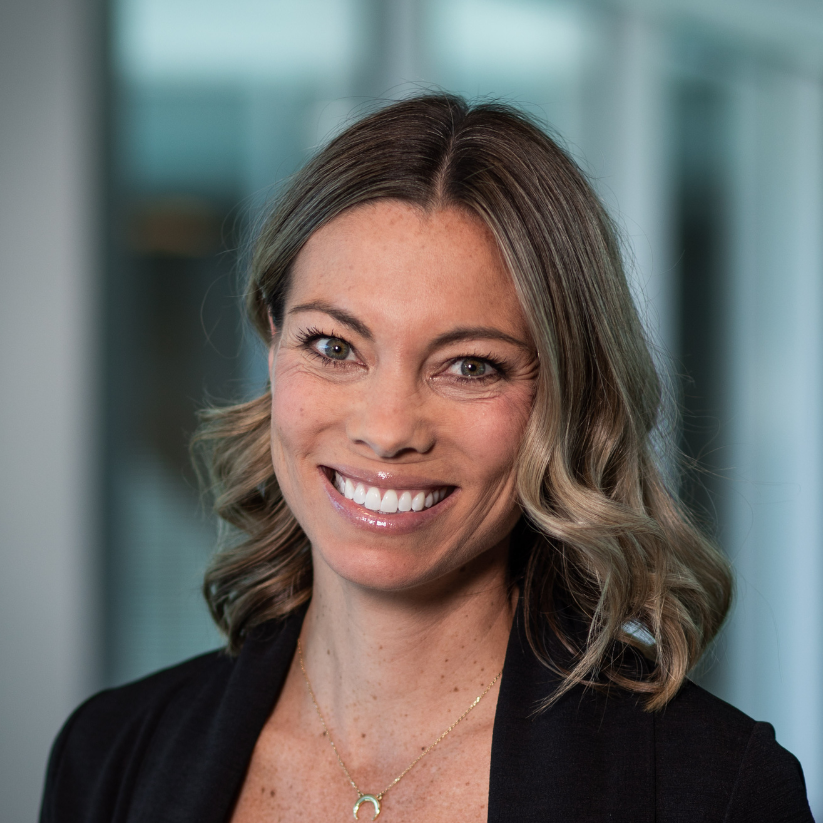 As the Manager of Practice Success at Kleer, Whitney helps practices across the country grow their membership plans. Backed by her day-in and day-out experience working with independent and group practices of all shapes and sizes, Whitney's expertise is essential in guiding practices through key areas like plan pricing, marketing and growth strategies, and performance measurement.
When away from Kleer, Whitney enjoys going to the beach, listening to Motown music, and caring for her two toddlers and three adopted pets.
Kleer is AADOM's Official Membership Plan sponsor. Check out their resources and special offers for the AADOM community.