AADOM LIVEcast: The Staffing Crisis – The Role of the Office Manager in Building a Superior Team
Approved for 1 CE towards AADOM Designations when viewed in AADOM's Learning Management System.
AADOM Members log in HERE to watch the recording and accrue CE.
Video Description:
Dentistry is currently experiencing a staffing crisis. The loss of a single key team member can decrease practice revenue by $50,000 – $100,000. There is a shortage of qualified (and even non-qualified) dental staff which has created a revolution in dental staffing. Whenever a revolution occurs new approaches, strategies and systems need to be put in place to overcome the issue.
This information-packed and motivating webinar will provide the pathway to staffing success. Join Dr. Roger Levin for an insightful, up-to-the-minute look at what is and isn't working regarding staffing in today's most successful dental practices.
This 1-hour presentation, containing the most current and updated information, will focus on the critical strategies that every office manager can and must utilize to overcome today's staffing challenges and prepare their practice for future success. These strategies and techniques can be mastered by any office manager who is committed to improvement and ready to move their practice to its highest potential.
He will also reveal the breakthrough strategies used by the highest producing practices in the country to solve the staffing crisis, grow revenue and reduce stress – all aimed at building a thriving practice.
Course Learning Objectives:
Learn the 7 components of overcoming the staffing crisis to position the practice for a strong future
Learn the necessary steps in each of those 7 areas to find and retain team members in today's challenging employment environment
Understand how systems and scripting such as scheduling, hygiene productivity, case presentation, insurance, customer service, etc. attract and help retain the best team members
Understand how Top 10% practices (measured by total revenue) attract and retain their team members
5 Principles of Great Office Managers
The job of the office manager (OM) is not easy. You must manage "up" and "down" within the organization while consistently producing the targeted results for the practice. So, if you are looking to take your practice to the next level you may be wondering: what separates good OMs from great ones? Here are 5 principles to help you make the leap from good to great.
1 Exquisite Team Member Training
The better you train each of your team members, the better your results will be. It will also make your job much easier. While your objective should be to hire self-disciplined people (as these are the type of people who manage themselves), you still need to take responsibility for their training. You should always be asking what skill set is needed next to move each individual closer to their full potential. As those training needs are identified, an excellent resource for team training is dentalcare.com which has been supporting the training and education needs of dental professionals for over 25 years.
2 Practice Extreme Delegation
OMs can be held back from becoming great by taking on too many tasks that can be assigned to others. The key is to train other team members to perform specific tasks and then delegate to those individuals. One of the most important factors of delegation is to always be sure the team member understands how to do the job, what result is expected, and how it will be measured. Most team members are excited to tackle new responsibilities and appreciate the trust that the OM is placing in them.
3 Design Effective Systems
Without question the success of the practice is directly proportional to the quality of practice systems. It is the responsibility of the OM to design and implement systems to create the highest levels of efficiency and effectiveness. Once properly designed systems are in place, you should work to continually improve them.
Get feedback from the team to identify new improvement opportunities. The best way to do that is to ask them: "What would make your job easier?" An example of such a system is The Transformational Gum Health regimen from Crest + Oral B which has improved the job satisfaction of many hygienists by providing them with effective tools to improve their patients' oral health*, which in turn makes their jobs much easier.
4 Measure the Mighty Few
OMs today are overwhelmed with data, but great OMs know how to pare the data down to what is truly important. Management software, dashboards, and reports can take a lot of time to prepare and review, and much of the information they contain will not have a direct impact on results. Great office managers focus on a limited number of key measurements—what we like to call "the mighty few" —that are critical to knowing how the practice is doing, what needs to be improved, and if the practice is on track to achieve annual results. Then the OM can compare results going forward and keep improving the systems and processes based on real time data.
5 Think Strategically
Many office managers do not recognize that one important aspect of their role is strategic thinking. They typically leave that to the doctor(s). However, part of being a great OM is to think strategically. When is the right time to hire a new team member, add a new technology that will improve practice performance, change management software, sell home care products, or bring on a new associate? A great OM with strategic ideas will want to share them with the doctors(s). Practice owners appreciate OMs who are thinking about the best interest of the practice.
These 5 principles of being a great office manager can be easily adopted. It is simply a matter of commitment and desire to go from good to great.
To learn more about dentalcare.com and practice management, visit www.dentalcare.com/en-us/practice-management.
Roger P. Levin, DDS is the CEO and Founder of Levin Group, a leading practice management consulting firm that has worked with over 30,000 clients to increase production. A recognized expert on practice management and marketing, he has written 67 books and over 4,000 articles and regularly presents seminars in the U.S. and around the world.
To contact Dr. Levin or to join the 40,000 dental professionals who receive his Practice Production Tip of the Day, visit www.levingroup.com or email rlevin@levingroup.com.
Sponsored by: Procter and Gamble/Crest + Oral-B
Learn about the presenter: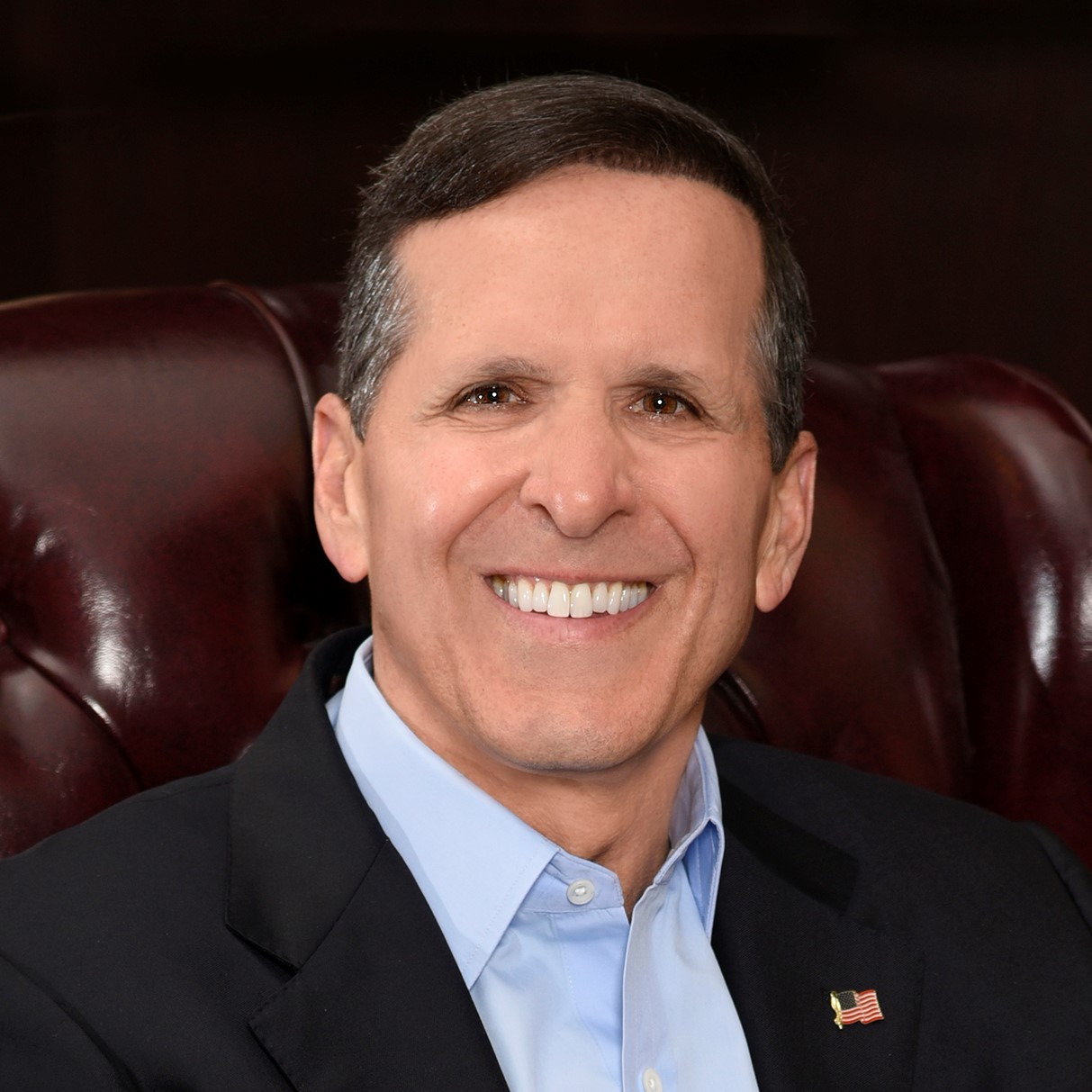 Dr. Roger P. Levin is the CEO of Levin Group, a leading dental management consulting firm. Founded in 1985, Levin Group has worked with over 30,000 practices. Dr. Levin is one of the most sought-after educators in dentistry and is a leading authority on dental practice success and sustainable growth.
Through extensive research and cutting-edge innovation, Dr. Levin is a recognized expert on propelling practices into the top 10%. He has authored 65 books and over 4,000 articles on dental practice management and marketing. Dr. Levin sits on the editorial board of 5 prominent dental publications and has been named as one of the "Leaders in Dentistry" by Dentistry Today magazine for the last 15 years. He was recently named one of the "32 Most Influential People in Dentistry" by Incisal Edge magazine and voted Best Dental Consultant by the readers of Drbicuspid.com. He has been featured in the Wall Street Journal, New York Times, and Time magazine and is the creator of the Levin Group Tip of the Day which has over 30,000 subscribers.