AADOM QUICKcast: The Questions to Ask When Upgrading Your Technology
From Tech to Team, Transform your Front Office into a Business-Boosting Force
When operating a dental practice, there's no slowing down. Your front-office workflows and productivity are essential to the success of your practice, so investing in them is a no-brainer. Deciding to upgrade or enhance your tech stack is just the beginning. As there is an ever-growing number of solutions designed to make dental teams more efficient, which can you trust?
You'll want to be sure that you ask the right questions to make the most of your investment and ensure you're partnering for success. Here are some things to keep in mind.
A Solid Foundation of Support is Essential
The partner you choose should work as an extension of your team. Genuine support is more than just answering common questions or navigational how-to's. Your partner should have the expertise and experience to guide you in getting the most out of their solution.
Considerations include:
Data analysis and review that provides performance and insights for your business
Comprehensive training and onboarding to make sure you're set up for success from the start
Access to trustworthy expertise and guidance that comes with working with thousands of dental teams across the country
Finding new patient growth opportunities – helping you drive more production and revenue in an increasingly competitive marketplace
The 2 Types of Questions You Should Be Asking
When selecting a new solution, you should ask questions that cover two main areas: tactical and strategic. Tactical questions help to understand the breadth of the product – how it works for your team and the support that's available. Strategic questions are about looking at the bigger picture regarding your practice goals and industry trends. Here are some examples:
Questions to ask: Tactical
How much does implementation cost, and what is the timeline for the implementation process?
How does end-user training work?
What are the hours of support and how do you get in touch with them?
If there is a contract, how long does it last?
Questions to ask: Strategic
What customization features are available?
Is your software scalable in design?
Do you have a product roadmap?
Do you pilot new features prior to release?
Can your software integrate with our existing PMS solution?
For an in-depth overview as to WHY these are the questions to ask, watch our latest AADOM Quickcast above.
Establish Responsibility to Maximize Impact
Having a champion to be both the main point of contact and the expert for the team to come to with questions promotes a culture of shared responsibility.
Create realistic goals for your office(s). Realistic goals will help your team stay on track — and reinforcement of these goals from within the group is always helpful.
Make sure that everyone on the team is informed and bought-in. Ensure that each team member understands the benefits and why a new solution is being implemented.
Harness the Power of Technology
Start by examining if your existing technology is serving the needs of your business. When multi-tasking is the norm, automation can become a powerful ally when you have to do more with less.
Automation means not doing anything twice:
Eliminate the time it takes to enter data into two or more systems
Reduce errors in manual processes
Save hours of work in updating information
Maximize what your team can accomplish in order to staff accordingly
Technology also provides insights into your data, including which coverage options work for your practice and which do not. Because the coverage you offer patients drastically impacts patient loyalty, treatment acceptance, production – and the overall profitability of your practice – not to mention your time!
To help you get out from under the control of conventional coverage and reclaim your time membership plans:
Provide better coverage that helps uninsured patients get care
Help patients afford and say Yes! to more treatment
Automate things like member management, payments, and renewals.
Improve the speed of collections so there are no accounts receivable or past-due balances to delay your practice from getting paid
Add a recurring revenue component to your practice profit model
Empower your dental practice to break free from bad PPOs
Patients get better care, you get loyal patients that accept more treatment, and no one deals with middleman hassles or costs.
While We're On the Subject of Tech…
It's essential that your membership plan integrates with your existing PMS solution.
Integrations make it possible for your practice to:
Access the right data exactly when you need it
Determine if existing business processes are profitable (like your PPOs)
Make the best possible decisions for your office, and your patients
Kleer's proprietary PMS integration solution helps you minimize your to-do list so you can maximize results.
Securely aggregate and analyze PMS and membership plan data
Posts subscription payments to PMS, autofill patient data during enrollment, and track membership plan benefits used and remaining
Identify and engage patients that are a perfect fit for your membership plan
Measures the impact Kleer is having on patient behavior and practice performance
Check out the following resource to gain additional insight:
Improve Patient Care and Practice Results When You Launch a Kleer-powered Membership Plan
Kleer is the trusted membership plan sponsor of AADOM, with exclusive savings just for AADOM members. Collectively AADOM members have enrolled over 20,000+ patients in care plans through Kleer.
Let's keep the momentum going. Request your free consultation.
Video Description:
While technology makes it easier for practices to streamline day-to-day operations, selecting the best solution can be difficult. The unfortunate truth is that some technologies don't live up to expectations. In this QUICKcast, we'll discuss the questions you need to ask when evaluating and comparing available options so that you can decide based on evidence and invest in the tech with the greatest impact.
Course Learning Objectives:
Attributes that define a partner in success
Questions to ask when evaluating vendor capabilities
Defining PMS integration and its impact on front office efficiency
The advantages of automation as it relates to customer service and patient care
Sponsored by: Kleer
Learn more about the presenter: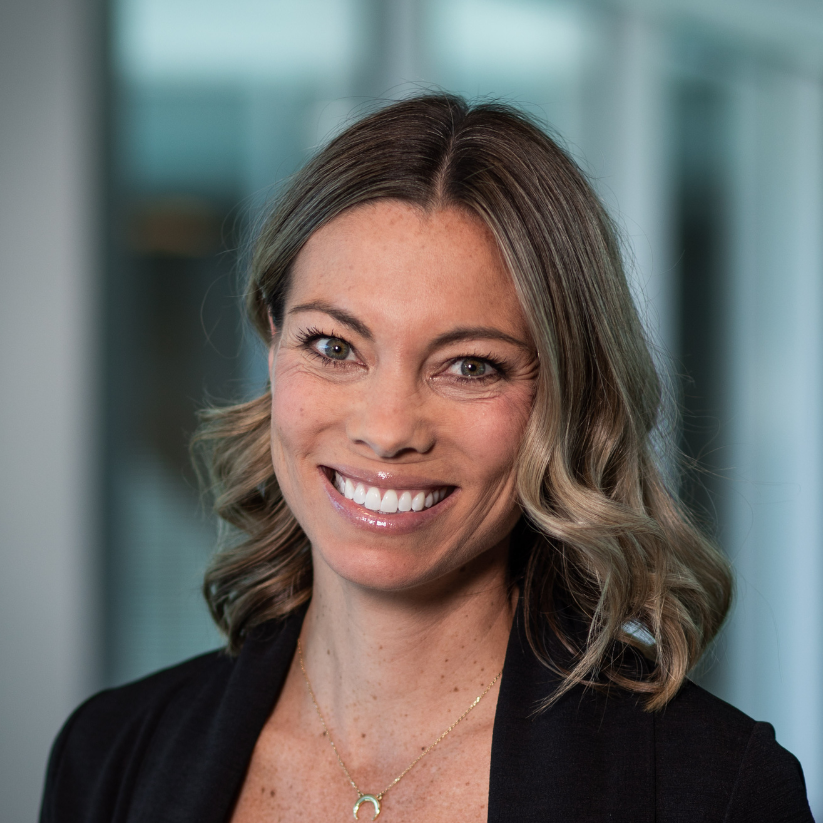 As the Manager of Practice Success at Kleer, Whitney Norris helps practices across the country grow their membership plans. Backed by her day-in and day-out experience working with independent and group practices of all shapes and sizes, Whitney's expertise is essential in guiding practices through key areas like plan pricing, marketing and growth strategies, and performance measurement.
When away from Kleer, Whitney enjoys going to the beach, listening to Motown music, and caring for her two toddlers and three adopted pets.