AADOM Featured Company: SourceClub
AADOM Featured Company is a 30-minute, interview-style presentation sharing the company's mission, product/service, and best practices for office managers.
Video Description:
SourceClub saves dental practices and groups thousands of dollars on the same supplies they know and love. As a Group Purchasing Organization, we save our members an average of 30% on the products they're already purchasing. New AADOM members save $250 on their membership fee.
Running a successful dental practice involves not only providing exceptional patient care but also managing expenses effectively.
Dental Group Purchasing Organizations (GPOs) have emerged as invaluable partners for dental practices, clinics, and related businesses, helping them save money on their purchases of products and services. Instead of purchasing in a traditional way from distributors or marketplaces, by joining a GPO you can receive several benefits.
Let's delve into what dental GPOs are, how they operate, and the benefits they offer to dental organizations.
What's a Dental GPO?
A dental group purchasing organization, or GPO, plays a crucial role in helping dental practices save money on their purchases of products and services.
These organizations specialize in leveraging the purchasing power of their members to negotiate pricing and contracts on behalf of their members. Primarily focusing on dental supplies, equipment, and labs, GPOs also offer additional discounts on many other products and services utilized by a dental practice.
Essentially, a GPO serves as a procurement partner to help dental organizations manage and reduce their expenditures on the products and services they need to run their business.
How do GPOs help dental organizations save money?
GPOs enable dental practices to achieve cost savings through several strategies. Firstly, they utilize the collective purchasing power of the group to negotiate more favorable deals and contracts with vendors. This means securing lower prices on products and services, as well as improved terms and conditions like extended payment terms or reduced minimum order quantities.
Furthermore, GPOs simplify the purchasing process and reduce administrative costs for their members. By having contracts with multiple vendors, GPOs allow members to consolidate their purchases through a single source, eliminating the need to engage with multiple suppliers.
GPOs often provide convenient online ordering systems, streamlining the ordering process and making it more efficient for members.
In summary, GPOs leverage the combined purchasing strength of their members to obtain superior deals and contracts from vendors. This ultimately leads to significant savings for the dental organizations involved.
Should I join a dental GPO?
You know what's best for your dental practice, but consider the following points when considering joining a GPO:
Cost Savings:

Dental practices seeking to reduce costs can benefit from GPOs, as they provide substantial discounts on products and services.

Additional Benefits:

Certain GPOs offer supplementary advantages like lab services, liability insurance, and education and training. If these aspects are significant for your practice, a GPO could be a suitable option.

Contract Terms:

Before joining a GPO, carefully review the contract terms. Some GPOs mandate members to make a specific percentage of purchases through the GPO, while others have minimum purchase requirements.
If you're ready to advance in your dental purchasing process, SourceClub is here to assist you in finding the best prices for all the equipment you require.
How is
SourceClub
different?
SourceClub operates a bit differently than typical GPOs. We do not charge a percentage for our group purchasing services and all of our services are a flat subscription style fee. On top of that, we do not accept kickbacks from vendors. We operate very transparently to ensure our members are getting the best deal possible.
Before the pandemic, dental practices reportedly spent 5.5% to 6% of their revenue on supplies. As of 2022, that spending has increased to an average of 8% to 9%. This inflation is primarily due to suppliers increasing their prices to adjust for their increased costs (such as rising labor and shipping costs), along with the increase in raw material prices that manufacturers need to make their products.
Although this is a market average at this time due to inflation, this percentage shouldn't be considered common.
SourceClub is continuing to drive member's supply expenses below 4.5%, and more often than not, below 4%.
Dental GPOs play a vital role in supporting dental practices, clinics, and related businesses by leveraging collective buying power to secure cost savings on supplies, equipment, and services.
With enhanced negotiating power, streamlined procurement processes, and a range of additional services, dental GPOs empower dental practices to allocate resources efficiently and focus on delivering exceptional patient care.
The Proof is in the Pudding
To illustrate just how impactful the SourceClub effect can be for our members, here's a real-life example to showcase the savings that are possible for you and your practice.
SourceClub worked with a solo location dental practice that had been ordering with their primary supplier for nearly two decades. On occasion they would purchase products from other large distributors, and sometimes even from a marketplace. This was before they discovered the SourceClub effect.
With the increasing inflation of 2022 and 2023, they were forced to reevaluate how they sourced the supplies needed to run their practice. After hearing a bit about GPOs, they reached out to us at SourceClub to learn more.
Once they learned they could get the same products they've always ordered, used, and loved, but save 28%, they were hooked. SourceClub was also able to save this member 25% on their crown and bridge products. Other lab products were added as a bonus as well.
Partnering with a dental GPO like SourceClub is a strategic move that can result in significant financial benefits and operational efficiencies, making it an essential consideration for any dental practice looking to thrive in today's competitive landscape. The numbers speak for themselves.
If you're interested in learning more about how SourceClub operates, what your dental supply purchasing options are, or if you just want to say hi, reach out to our team today. We can't wait to save you time and money!
Learn about the presenter: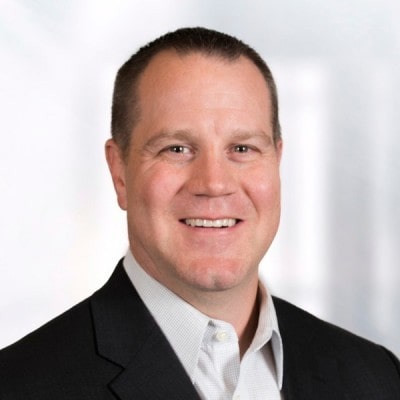 Jeremy Moeller, VP of Sales & Marketing for SourceClub, is a veteran of the dental supplies industry. He has been in the dental space for 17 years working for some of the most well-known dental product manufacturers in the world. He now helps save dental practices money on the same supplies they know and love. By leveraging the purchasing power of hundreds of practices, SourceClub is able to get you the same products at a substantially lower price.