AADOM LIVEcast: The Top 3 Must-Know CDT Code Changes in 2023
Approved for 1 CE towards AADOM Designations when viewed in AADOM's Learning Management System.
AADOM Members log in HERE to watch the recording and accrue CE
The Top 3 Must-Know CDT Code Changes in 2023
This year alone, the ADA's Code Maintenance Committee made a total of 38 changes to the CDT code set — with 46 changes last year, and 61 changes the year before that! (Plus a bunch of Covid vaccine codes that were added midyear.) That means if you haven't updated your coding resources in the last 3 years, there are 160 code changes that you may not be aware of.
Here are 3 of the most important 2023 CDT code changes that you should be aware of.
D0120 Revision in 2023
INTRAORAL – COMPLETE COMPREHENSIVE SERIES OF RADIOGRAPHIC IMAGES
A radiographic survey of the whole mouth, usually consisting of 14-22 periapical and posterior bitewing images intended to display the crowns and roots of all teeth, periapical areas, interproximal areas and alveolar bone including edentulous areas.
This revision changes the definition of a whole-mouth radiographic survey, focusing on the utility of the radiographic imaging as intended to display the crowns and roots of all teeth, periapical areas, interproximal areas, and alveolar bone including edentulous areas. The change recognizes that the number or types of images to adequately view what is defined as a comprehensive series will vary from patient to patient and based on the circumstances of the patient visit.
Coding Scenario: An adult patient presents for an initial dental evaluation. Based on the dentist's professional judgment, a comprehensive series of radiographic images is performed to aid in the evaluation and diagnosis of their clinical findings. Report D0210 for the comprehensive series.
D4355 Revision in 2023
FULL MOUTH DEBRIDEMENT TO ENABLE A COMPREHENSIVE ORAL PERIODONTAL EVALUATION AND DIAGNOSIS ON A SUBSEQUENT VISIT
Full mouth debridement involves the preliminary removal of plaque and calculus that interferes with the ability of the dentist to perform a comprehensive oral evaluation. Not to be completed on the same day as D0150, D0160, or D0180.
This 2023 revision addresses several shortcomings to the previous code language which required a comprehensive oral evaluation and diagnosis at a subsequent visit:
Restricts the dentist's clinical judgment and defines decision-making or sequencing of care that is not appropriate. No evidence is available to support the accuracy or inaccuracy of diagnosis made immediately after full mouth debridement compared to diagnosis at a subsequent appointment of any duration of time.
Limits access to needed oral health care for vulnerable patient groups, such as prior to medical/surgical procedures, those with behavioral constraints, and patients with unusual burdens such as physical frailty, transportation difficulties, or other issues where multiple visits are difficult.
Is not in keeping with the scientific evidence to construe that this CDT code is intended to allow full mouth probing to facilitate a comprehensive periodontal exam, the intent of which is to obtain accurate periodontal probing depths required to justify quadrant scaling to treat periodontitis. Evidence supports a periodontal therapeutic benefit of a full mouth debridement procedure itself.
Practice Booster Tip: If a patient presents with gross plaque and calculus that inhibits a periodontal evaluation, a D4355 full mouth debridement should be performed. In order to establish the need for FMD, a D0191 assessment or a D0140 limited oral evaluation may be performed prior to the D4355. In certain cases, for example where there are access to care issues, a D0120 or D0150 may now be performed immediately after the D4355 on the same date of service.
Ideally, and in most cases, a subsequent visit should be scheduled after a period of healing to obtain accurate periodontal probing and charting along with a comprehensive exam. This second visit would ideally be a D0180 if appropriate, but could be a D0150 or even a D0120 (if it is a patient of record).
After proper diagnosis, the patient can then receive a D1110/D1120 (if inflammation is mild or localized), or D4346 (if inflammation is moderate to severe with no bone loss), or D4341-D4342 (if bone loss is present).
The ADA has released Version 2 with new guidelines for D4355. Read it HERE.
D9110 Revision in 2023
PALLIATIVE (EMERGENCY) TREATMENT OF DENTAL PAIN – MINOR PROCEDURE PER VISIT
This is typically reported on a "per visit" basis for emergency treatment of dental pain. Treatment that relieves pain but is not curative; services provided do not have distinct procedure codes.
This 2023 revision clarifies the procedure's nature and scope. Terms like "emergency" and "minor procedure" are not defined in the ADA Glossary of Dental Clinical and Administrative Terms.
The change also allows the use of palliative treatment either at an emergency visit or in conjunction with a regularly scheduled appointment (provided the patient reports discomfort). It is unknown how payors will treat this change.
Coding scenario: While seeing a patient at an appointment for fillings on the lower right quadrant, they also complain of discomfort due to a food impaction around a partially erupted tooth on the lower left. The area is debrided and irrigated to relieve the acute discomfort. Report D9110.
Here are some examples of when it is appropriate to use code D9110:
Smoothing the sharp corner of a tooth
Adjust occlusion for pain relief
Remove decay, IRM placed
Desensitize a tooth
Open tooth (partial debridement) or lance an abscess for pain relief
Partial debridement of heavy calculus
BONUS — Guided Tissue Regeneration codes in 2023
This procedure is specific to endodontic therapies done to the apex of a tooth. It does not include other procedures provided in conjunction with periradicular surgery, including apicoectomy, retrograde filling, grafting, cyst removal, biopsy, or the use of biologic materials to aid in healing. D3432 is used for the regeneration of tissue associated with periradicular surgery and is reported as a stand-alone procedure. This type of barrier membrane does not require a second surgery for removal and is resorbed. Bone grafts and biologic materials should be reported separately.
Natural teeth
D4266 Guided tissue regeneration, natural teeth – resorbable barrier, per site
D4267 Guided tissue regeneration, natural teeth – non-resorbable barrier, per site
Implants
D6106 Guided tissue regeneration – resorbable barrier, per implant.
D6107 Guided tissue regeneration – non-resorbable barrier, per implant
Edentulous areas
D7956 Guided tissue regeneration, edentulous area – resorbable barrier, per site
D7957 Guided tissue regeneration, edentulous area – non-resorbable barrier, per site
Removal
D4286 Removal of non-resorbable barrier
Practice Booster Tip: If a GTR-resorbable membrane is placed in conjunction with periradicular surgery, report D3432 Guided tissue regeneration, resorbable barrier, per site, in conjunction with periradicular surgery.
Stay in the know with emails and exclusive information from the dental coding and administration experts at Practice Booster — CLICK HERE!
Check out all of Practice Booster's dental coding and administration resources.
Video Description:
A new year means CDT code changes and additions, and 2023 is proving to be a whopper. Are you prepared? Your practice can set the gold standard by submitting clean claims for timely reimbursement in 2023, and Practice Booster's coding expert, Dr. Greg Grobmyer, is prepared to tell you how!
Course Learning Objectives:
Learn the Top 3 CDT code changes in 2023 you MUST know to decrease claim denials
How to decrease claim denials, increase legitimate insurance reimbursement, and maximize your day-to-day in the dental practice
Discover the industry-leading resources available to help you be an Office Manager with coding confidence
⭐⭐ FREE Coding with Confidence Sample: https://practicebooster.com/files/2023_DCWC_Sampler.pdf
Sponsored by: eAssist Dental Solutions
Learn more about the presenter: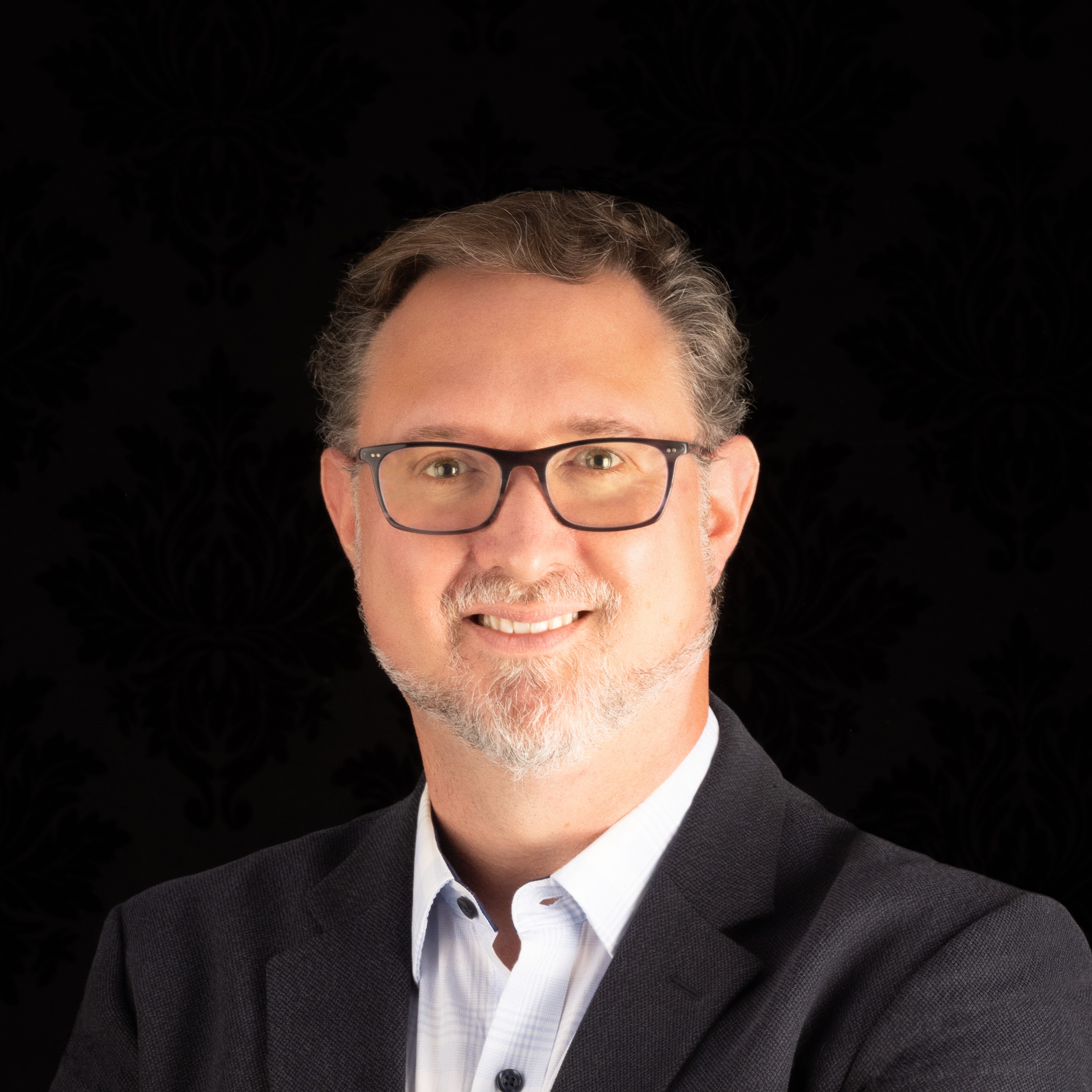 Dr. Greg Grobmyer practiced clinical dentistry in Tennessee for over a decade before chemotherapy from a cancer battle left him with numb fingers. Using the knowledge he derived from working with multiple practice consultants over the years, he began lecturing and coaching dental offices nationwide on their systems, culture, marketing, and communications. He is currently the Chief Editor of Dr. Charles Blair's Dental Coding with Confidence and Practice Booster's Insurance Solutions Newsletter, a course creator and lecturer for DentalZing.com, a Revenue Enhancement Program Specialist, and the host of The Dental Code Advisor Podcast.