AADOM QUICKcast: Make Plans to Celebrate OMAM with AADOM & CareCredit
Video Description:
Learn today why CareCredit and AADOM come together each year to celebrate the role of the office manager! Be the first to hear all the OMAM details.
Course Learning Objectives:
Learn about OMAM and how you and your team can celebrate all of September
Spread the news to your friends and colleagues
Sponsored by: CareCredit
Learn about the presenters: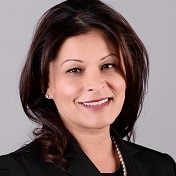 Angela Martinez found her passion for dentistry 28 years ago when she held a part-time high school job in the back office of a dental practice. She expanded her expertise, holding multiple roles including RDA, treatment coordinator & Office Manager. She used that first-hand experience to become a Dental Consultant & Provider Relations Manager for an insurance company. In 2014 she joined CareCredit, where she successfully leveraged her knowledge as a trainer & Practice Development Manager. Subsequently, she was promoted to VP of Strategic Association & Dental Health Policy to lead strategic initiatives, education, association relationships & sales support.
Heather Colicchio is the founder and president of the American Association of Dental Office Management (AADOM). AADOM is the largest professional organization in the nation for dental business team members. Heather is passionate about small business and entrepreneurship. She enjoys collaboration and loves working in the dental industry.
Savanah Carlson is the current Director of Member Services for the American Association of Dental Office Management (AADOM), overseeing the member service team who works with dental administrative professionals by providing them with resources and the education needed for dental practices to thrive. She has been in the dental field since 2010, with expertise ranging from social media marketing to positive work culture to effective conflict resolution. Aside from being a smile enthusiast and dental leader, Savanah encourages and motivates dental professionals to pursue their education and strive for excellence in their careers. Savanah Carlson's dedication and expertise make her an invaluable asset in the dental field, consistently delivering exceptional results and driving the success of dental leaders.