AADOM QUICKcast: Everything I Needed to Know About Dental Credit Card Processing I Learned in Elementary School
Video Description:
Everything I Needed to Know About Dental Credit Card Processing I Learned in Elementary School is a cartoon-based series on tips and tricks for dental credit card processing that provides an engaging and enjoyable learning experience.
Credit card processing is an essential aspect of running a dental practice and when not optimized can drive high-practice cost, especially in this inflationary environment coupled with an ever-increasing use of credit card payments. Staying informed about best practices in this area can be highly beneficial. This includes information on understanding cost drivers and the optimal process for evaluating and selecting the right provider for your dental practice. Here are some potential reasons why a dental practice leader would find value in participating in such a webinar:
Reducing Costs: Credit card processing fees can add up quickly and have a material impact on the bottom line of a dental practice. By participating in a webinar on credit card processing, dental practice leaders can learn about cost drivers, different pricing models, and strategies to optimize credit card processing costs. This knowledge can help them make informed decisions to reduce unnecessary fees and save money for their practice. Over time, these savings can generate significant value.
Provider evaluation: Choosing the right credit card processing provider is crucial for dental practices and the process can, by design, be overly complex and confusing. The webinar can provide valuable insights on how to evaluate different providers based on factors such as pricing transparency and key contract terms, as well as guidance on how best to engage when comparing alternatives.
Dental practice leaders can gain the knowledge needed to make an informed decision when selecting a credit card processing provider that aligns with their practice's needs and budget.
By participating in this cartoon-based webinar on dental credit card processing, dental practice leaders can gain valuable knowledge and insights on why credit card processing matters, whether they are on the right plan, and how to evaluate providers. Armed with this knowledge, dental practice leaders can make an informed decision when selecting the best credit card processing provider for their practice.
Course Learning Objectives:
Why I Should Care
Am I On The Right Plan
How Do I Evaluate Providers
Sponsored by: Dental Card Services Alliance, LLC
As presented for AADOM, Everything I Needed to Know About Dental Credit Card Processing I Learned in Elementary School, is a cartoon-based series on tips and tricks for dental credit card processing that provides an engaging and enjoyable learning experience.
As you join Dental Card Services on this journey, you will walk through a series of 15 cartoons that cover 3 basic elements:
1. Why it is important to evaluate
2. How to tell if you are on the right plan type
3. How to evaluate providers
The four most common but avoidable mistakes made by dental practices
Being setup on the wrong credit card processing plan type
The plan type you are on matters as it drives cost and transparency. Whether you buy popcorn at the movies, at the convenience store or when you make it at home, the cost of the kernels has nothing to do with the price.
For 90% of the dental practices in the United States, the price the practice is paying for credit card processing is not tied directly tied to the cost of the service. With tiered, surcharged, fixed pricing plans, the dental business is not given the true cost drivers, so you have no way to calculate the total markup that is included in your account. Only practices on interchange cost plus pricing can tell as those practices have statements that clearly delineate the cost and the markup.
Not evaluating their processing vendor on a routine basis
Take time for what matters. Despite what Benjamin Franklin said, time is not money, money is money, and money can compound over time.
Your time is your practice's most valuable asset.
The return on investment on what you do matters (revenue per chair hour is more than just clinical). Would you spend 10 minutes to find out if you could save $3,000 a year or more? Doing so today could generate over $100k in value over a 20-year investment horizon.
It might come as a surprise to those who don't run or own a business, but the processors automatically collect their fees each month and send a statement. These statements often include some sample gems which basically say that your "fees are increasing, and you have 30 days to leave, or you agree". As such, we strongly recommend that you read your processing statement each month and that you evaluate your provider should you notice a material difference in your cost.
Selecting and contracting with the wrong provider
Dental offices typically make two common mistakes that drive substantial cost and limit flexibility.
First, they send their statement (their existing plan type and pricing to vendors to compare). Can you imagine coming in a for an implant and asking them to tell you how much they paid the last time before giving them a price or better yet, how much money they have in their wallet? When shopping providers there is not a reason to send them their statement until you have their pricing and terms in writing. If you need help getting an analysis done, you can have them do it, after they send their proposal. The good part of this is you can see their intent: Did they put you on the right plan type to start and did they give you their best price to start?
Second, when contracting with a provider your leverage and only leverage is your ability to leave. They have by contract the right to change whatever they want to change and this is literally buried in all the t's and c's. As such, you should never execute an application that does not in writing on the application waive any and all early termination fees and/or penalties.
Please note that this is often being called Early Deconversion Fees as well. This way, if they raise their prices or their service deteriorates, you can leave without paying a penalty. Can you imagine signing a lab contract and agreeing to use them for three years regardless of quality and/or price?
Lastly, about 20% of practices when evaluating new providers make the mistake of going back to their existing provider to get them to price match so they don't need to take the time to switch. The issue here is twofold: Why reward a vendor for not taking care of you from the get-go? And do you really expect a different-long term outcome with the existing vendor? Over the years we have seen countless times where this occurred, and the practice only came to realize the fees later increased back up and often even higher.
As a proud corporate member of AADOM, Dental Card Services is pleased to provide these additional AADOM Exclusive Benefits.
Starting with a free practice analysis with low-cost interchange cost plus pricing (no obligation), each office that signs up for services also receives a free EMV compliant terminal, a free virtual terminal activation (online bill pay, text to pay, recurring payments, and more), and no early termination fees and/or penalties.
Please complete this form or contact your dedicated AADOM representative, Bill Ganoe, at bill@dentalcardservices.com or 866-472-1214 to get started.
About Dental Card Services Alliance, LLC
Dental Card Services Alliance was founded in 2009 with the sole mission of leveling the playing field for independent dentists in the United States. The Founders' Vision which remains true to this day was focused on three elements: providing comprehensive benefits designed to support Dentists with solutions once only available to larger businesses; reducing the cost of accepting credit card payments to the lowest possible point; and educating dental practices on how to minimize their payment services cost, by taking the complexity out of rate agreements.
Dental Card Services core principles consist of the following three elements:
1. Transparent, Interchange Cost-Plus Pricing. Every dental practice qualifies for and is offered an Interchange Cost-Plus Pricing plan as specifically detailed in our company brochure, providing complete transparency and unparallel value.
2. Wholesale Equipment Pricing and No-Hassle Transition. If new equipment is needed, it is provided directly at wholesale cost.
3. Flexible Terms & Conditions. Absolutely no early termination fees and/or penalties.
Learn about the presenter: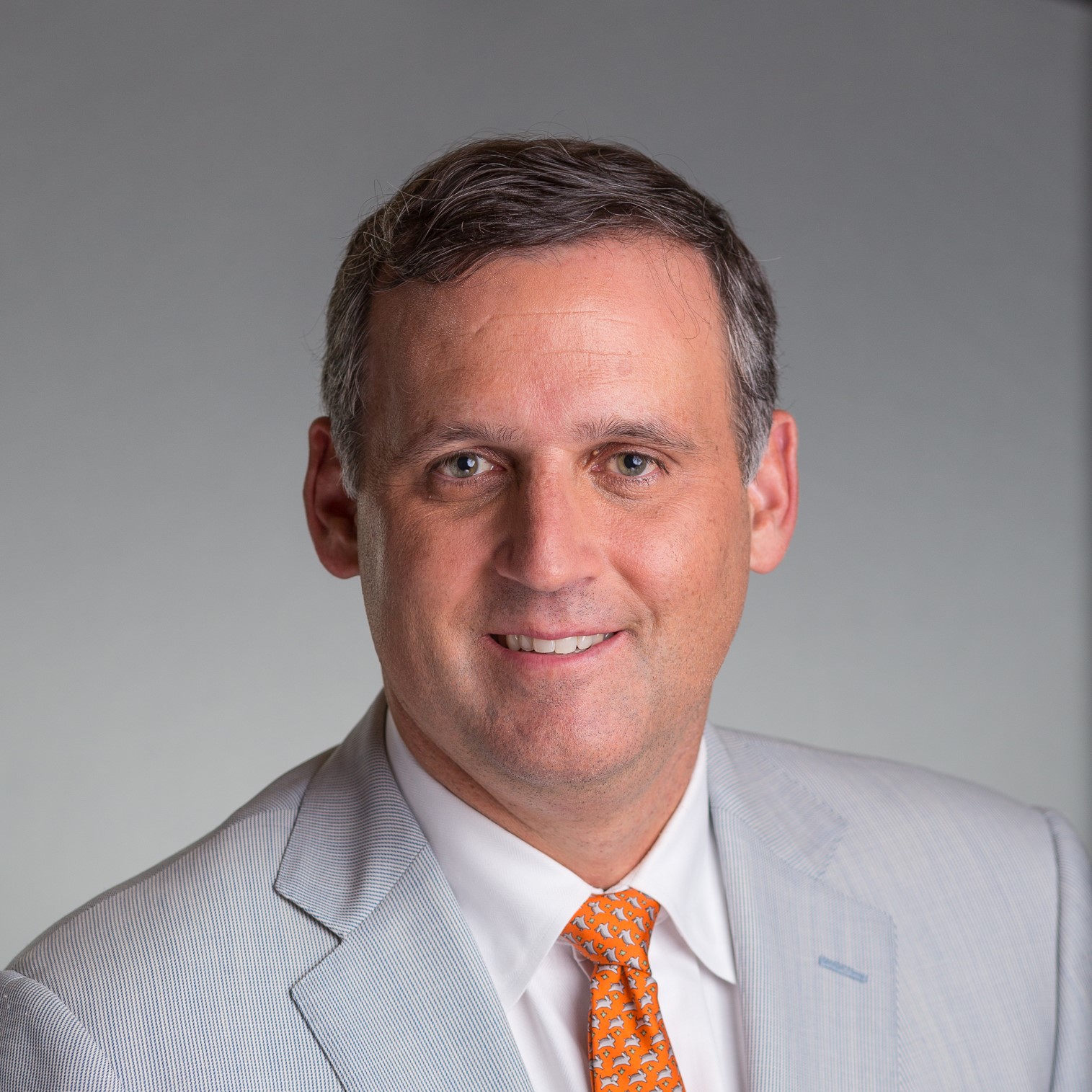 Alex Sadusky is the co-founder, CEO of Dental Card Services Alliance, a leading provider of credit card processing services to independent dentists in the U.S. He has held senior management positions with Dentsply Sirona, where he served as Vice President, Office of the CEO and Vice President of Strategy and Business Development. Alex is also the co-founder, CEO, and director of TruBlu Dental Management, Inc. TruBlu, through its platform of 6 operating companies, is focused on preserving independent dentistry and private care by leveling the playing field for independent dentists and unlocking profitable practice growth.